Please note: We will close at 12:30 pm on Friday, September 1st, and remain closed through Monday, September 4th in observance of Labor Day. We will resume normal business hours on Tuesday, September 5.
Real Reviews from Real Clients
Jody A.
Reviewed via Google
"They treat my Sassy Renee Pond and my Nova Lee Pond girls amazing every time we visit them. The staff is so caring and most of all super friendly. Not only to myself but my baby girls."
Lisa D.
Reviewed via Google
"Absolutely LOVE this place. Dr. Cronin and his staff takes the time to carefully explain all of the details with you of what is going on with your pet. Thank you so much for taking care of our fur baby."
Patrice B.
Reviewed via Google
"Always a great experience at Livingston Animal Hospital! Dr. Clayton Cronin is truly the best! My dogs actually enjoy going to see the doctor now."
Veterinary Blog
Click below to read our fun and loving blog.
Our App
Book appointments, get reminders & more.
Client Cards
We treat your pet like family.
We're Here for Pets of All Sizes
We are a full-service animal hospital that specializes in treating dogs, cats, and other small animals, as well as horses, cows, and herd animals.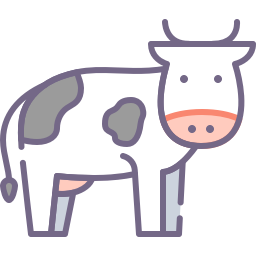 Our Mission
Setting the standard for professionalism and quality of veterinary care in our community.
We are proud to lead Polk County and the surrounding area in offering the highest quality veterinary services available. Our focus remains on preventive health care, but we provide full-service diagnostics, treatment, and hospitalization for both large and small animals. We invite you to become part of our LAH family.
We Appreciate Your Feedback!
Read why people and animals alike love Livingston Animal Hospital. If you enjoyed your visit with us, leave us a review below!
This is my favorite office. I have two fur babies and they have worked with us and answered any question we may have had regarding our boys. They are cost-efficient and just overall very friendly.
I use them for all my dog's health and grooming needs. Very friendly, excellent care, and reasonably priced. I couldn't ask for anything more!!!